Welcome to pat on the Back
QUILT SHOP AND CUSTOM HANDCRAFTED GIFTS
Thank you for shopping! We appreciate your patronage of independent shops.
Pat's been in business since 1996. You deserve a "Pat on the Back!"
Use the menu under the green banner above to "SHOP."
Use the magnifying glass above to "SEARCH."
Featured
Keep your cool!
Keep your pulse points cool
handcrafted by pat
See you soon!
Calendar
Shop Hop bonus!
Use code BALIHI for 30% off these two fabrics!
BATIK fabrics
Welcome to the FabShop Hop!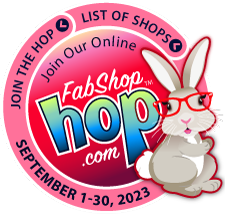 "Pet" the LARGE BUNNY WITH RED GLASSES BELOW to start the FabShop hop!
Then watch for little purple bunnies to continue your journey
Arizona Matsuri 2021 video